What is Managed IT Services and its benefit to Australian Businesses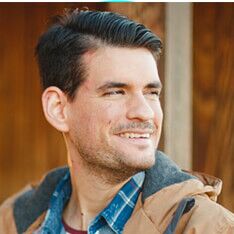 What is a Managed IT Services Provider
The terms "Managed IT Services Provider"(MSP) or "Managed IT Solutions Provider" or "Managed IT Support Provider", also synonymous with IT Support, all relate to outsourcing IT operations to an expert IT Support firm.
The IT organization or Managed Services Provider is then responsible for overseeing IT operations of the business or individual as agreed upon in the Service Level Agreement (SLA) or the contract and helping the organization achieve its goals, objectives and success.
The Managed services provider is also responsible for hiring the staff, paying wages and superannuation guarantee, provide training and infrastructure for the services required in the agreement.
With the help of a Managed IT Services provider, businesses can lower costs, increase productivity and save time instead of managing their own IT department and looking for IT staff. This allows them to focus on themselves, their goals and what they do best. Many small organizations and NFPs (not for profit) find hiring IT technicians impractical to their business model because it requires a significant investment.

The managed IT services firm provides IT support and IT solutions in the form of simple pricing either as "fixed-price" plan or "casual IT support" depending on the service agreement (SLA).
"A Managed IT Services provider enables organizations, firms, NFPs and corporates to lower business IT expenses and increase productivity."
What are some of the support solutions for firms
Managed IT services provider can provide either partial or holistic IT support for
Business IT infrastructure,
IT services
Cybersecurity,
Cloud Computing,
Business Continuity,
Digital Transformation,
Round the clock monitoring of crucial hardware (servers & network),
Software and hardware troubleshooting,
Problem-solving, escalating and reporting critical issues.
Advances in the internet and technology has allowed Managed services providers to expand beyond their location and provide help desk support to remote locations all over AU. Modern-day service desks can service organizations nationwide and locally via desktop software and monitoring tools.
To enhance their services along with IT support, managed IT providers also bundle and act as the single contact point for internet and cloud services like SaaS (subscription based software), website design, online marketing, search engine optimization crucial to business success and growth. This makes managed providers appealing to firms and organizations, and a valuable business IT partner.
The added advantage is that the organizations do not have to talk to multiple vendors for different IT solutions and focus on themselves.
What are the key capabilities of Managed IT Services Provider
Some of the capabilities of a Managed Services Provider are:

A service for providing a range of IT services to organizations to meet their goals and objectives.
Microsoft Business Applications
A service for providing Microsoft support services including Office 365 Support, Salesforce Consultants, Teams Consulting, Dynamics 365 and Microsoft Power Platform.

A service for providing technical support and information to users through a support agent.
IT support and IT services which include managing hardware, software and network operations with a high level of expertise and optimal efficiency.
Digital marketing helps generate leads, market visibility, brand awareness, revenue, ROI and business success. Digital marketing comprises of reaching clients by content creation, video marketing, blogs, search engine optimization, social media campaigns, email marketing, online advertising and digital media. Digital marketing for businesses is an ongoing and continual service that requires the expertise of a digital agency or managed IT provider.
Data Backup and Disaster recovery
A crucial business service to avoid the worst-case scenario during critical equipment failure or complete data loss. Regular off-site backups are necessary to ensure business continuity and success at the time of serious incidents (called disaster recovery) with minimum or zero downtime.
Service for utilizing Cloud technologies for business success growth.
Infrastructure Procurement, Upgrade and Repair
A service for procuring and maintaining physical hardware like PCs, laptops, servers and phones. The managed services provider, depending on the level of agreement, provides technical assistance, repair and upgrade of business IT equipment.
Mobile device management
A service for securing and managing staff mobile devices like phones and tabs across the organization.
Infrastructure-as-a-Service (IaaS)
Cloud computing service offered by Managed Services Providers (MSPs) along with basic offerings which include PC virtualization, private (and hybrid) cloud, public IPs and remote desktops.
Platform-as-a-Service (PaaS)
A managed platform offered by the managed IT services firms, allows end-users to deploy cloud applications and internet software with the end goal for firms to focus on creating software rather than managing hardware.
Software Development

A service for accessing software in the form of a monthly subscription or license. SaaS can be centrally hosted by the IT Services provider and accessed by multiple users at the same time.
Server Monitoring and Management
A service for managing, troubleshooting and deploying solutions to servers and devices with the help of software installed on the end points and without an IT technician present at the location of the device.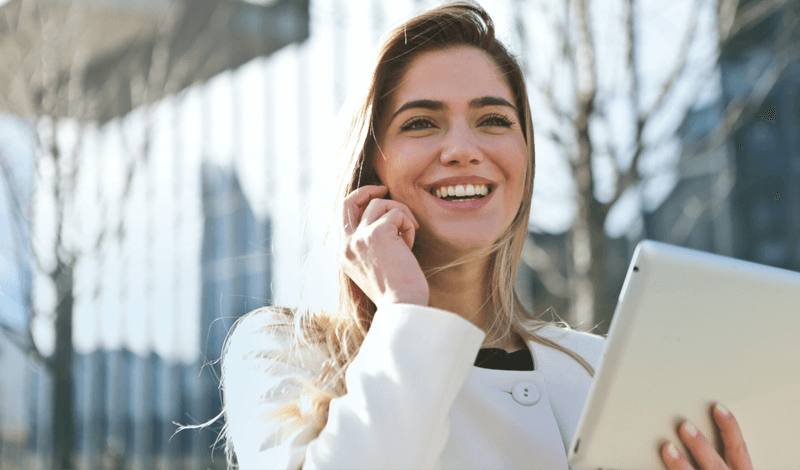 What are the different levels of managed IT Services
Managed IT Services providers offer IT solutions for organizations in one of the different forms described below.
Partially Managed Services
For clients with an in-house IT department and without the need for extensive support. It might be that the business requires assistance with services outside the area of expertise and not worth diverting company resources. The Managed IT Services provider is used to fill the IT gap. Outsourcing IT Services like backup and recovery operations, server management and routine tasks frees up staff resources. This enables organizations to stay focused on their core.
Fully Managed Services
For small to medium-sized enterprises (SMEs) that would like to utilize the comprehensive range of services offered by IT services providers and increase the efficiency of the organization. A reputable Managed IT Services firm possesses a high level of expertise and insights valuable to businesses. Pricing is based on the number of users or per device basis and is more affordable than creating an in-house IT department.
Managed Infrastructure
Managed Infrastructure involves supporting and managing crucial IT equipment like routers, firewalls, servers and phones. It is an excellent option for clients who would like to manage their IT infrastructure without diverting crucial staff resources.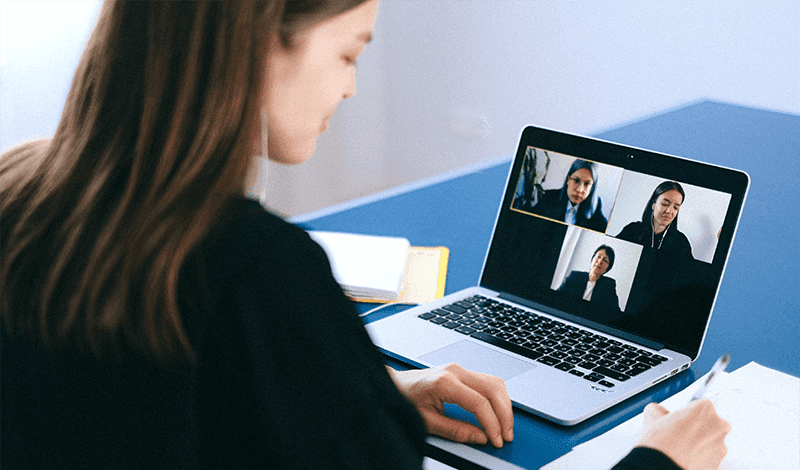 How Much Do Managed IT Services Cost
The cost of Managed services depends on factors including the number of users, complexity of hardware, level of subscription, casual or full-time support. Depending on the agreement, the IT services firm provides round-the-clock monitoring, reporting and troubleshooting. Businesses can choose a monthly support plan that best meets their goals and objectives.
Per User Pricing
A service based on the number of users in the organization. In a workplace environment, an employee would be considered the user. In an education institution / university setting, the student is usually the user. The service is offered at a fixed cost with unlimited IT support tickets and without the hourly charge. This service also allows the firms to budget for their IT expenses as there are no surprises or hidden costs.
Per Device Pricing
Instead of providing services based on the number of users in the organization, the Managed IT Services provider offers the service based on the number of devices in the organization. This option is best suited for monitoring critical infrastructure for business continuity and success. IT Infrastructure like servers, switches and mainframes fall in this category. A business can choose how many devices it wants monitored, secured and protected based on the agreement.
On-demand IT Support services
On-demand service is the cheaper option for organizations, firms and NFP. It is a "break-fix" type of IT Support which means the support provider is called once there is a breakdown of services.
On-demand support is usually the cheaper option because there is no contract involved and the services are only needed on a casual basis. The drawback is that the IT infrastructure is unattended and unmanaged. It works well until there is a problem and often ends in costing more when there is a breakdown. It takes longer to fix IT breakdowns and there are no guarantees of the fix.

On-demand service does not have a "fixed price" and "unlimited support" option and is charged by the hour instead of a monthly plan which may be appealing. Many businesses use Managed IT Service because it is the better option and suited for longer term success. It has the advantages of constant monitoring and management of infrastructure, fixed price factor and unlimited support.
FEATURES
comparison of IT Support
Business IT Staff
In-house IT Support
Employed by the organization

IT Support salary 60k-150k

Employer or firm is responsible

Only available while working

Limited skills and specialization
Break-fix IT
Ad-hoc on call IT Services
Employer is not responsible

Limited and based on bookings

Specialises in fixing IT issues
Managed IT Services
Outsourced IT Support & Solutions
Starting at$500 or less per month

Employer is not responsible

Range of IT Services & IT Solutions
The table above compares different options of IT Support for businesses, organizations and firms. With a Managed Service Provider (MSP), businesses lower overall costs and get a higher level of service. Casual IT support (on-call IT services) and in-house IT staff cost by the hour. Managed providers provide monitoring and constant updates thereby reducing downtime and staff frustration. Managed IT Service providers have a higher level of expertise and provide a broader range of IT support for small to medium-sized businesses.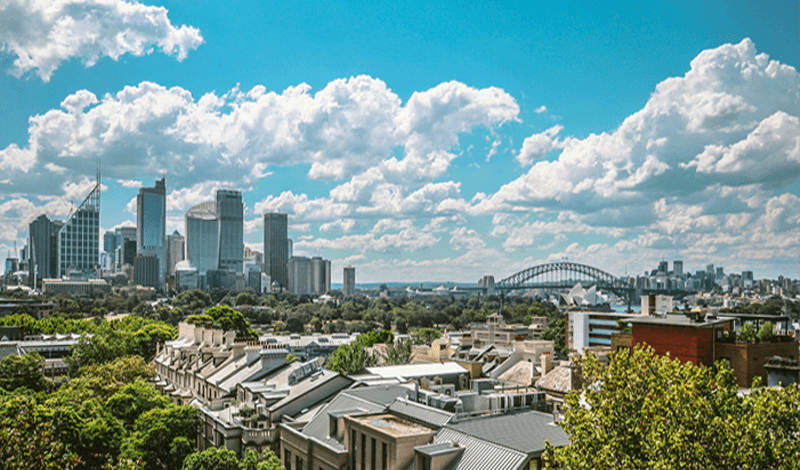 What are the benefits of Managed IT Services to Australian Businesses
Focus on what you do best
Managed IT providers help clients improve their attention and focus towards their organization, staff, clients and their core. It allows added resource allocation for advancing operations, client experience and increasing revenue leading to success and growth.
IT Partnership and success
Managed IT providers are business IT partners. They provide IT solutions and IT services with ongoing assistance which helps businesses and organizations grow and exceed. Deep IT expertise as well as round the clock service is crucial for success and growth.
IT Consulting and success
IT support firms guide organizations with the right IT strategy and future trends. With the right guidance, organizations can invest resources optimally, providing them with the best chance of taking advantage of new technology trends, enabling future success and growth.
Business Continuity and success
Research shows that 60% of organizations do not recover from cyber attacks and other serious incidents. Managed providers oversee support and response for incidents that are crucial to business success or even survival. A majority of organizations will find it extremely hard to recover from issues let alone find success without a managed provider.
Business goals and success
Managed IT support firms align their success with their clients. When the technology is working efficiently, productivity increases and the chances of success. If there is a breakdown, issues are identified and fixed within the lowest time frame possible.
Holistic IT services
Organizations usually find it hard to deal with multiple vendors for all their technology requirements. Managed providers are the single point of interaction for all-around IT solutions, IT Support and IT Services for organizations. Time and resources are best utilised without dealing with different service providers. IT Support AU admin
@itsupportau2
IT Support AU Managed IT Services provides IT services to Australian businesses in Melbourne and Australia. We are your business IT partner, virtual IT department, web design, digital marketing agency and cyber security advisor. Managed services enable businesses to reduce disruptions, improve productivity and growth. We help you focus on what you do best and improve your organization using technology. Start today with a free consultation 1300 0123 01.