What is Outsourced IT Services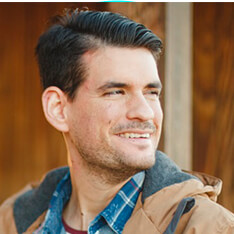 Outsourcing business services (payroll, accounting or IT services) allows organisations, businesses, firms, NFPs, government and enterprises to improve their capabilities and focus on what they do best without investing any resources like staff or HR. Rapidly growing demand for Outsourcing IT services in Australia after the pandemic started shows that it's the solution of choice for business managers and the reason for business success.

What is Outsourced IT Services
When it comes to IT services over 70% of Australian organisations prefer outsourcing as compared to in-house investment. Outsourcing is depending on reliable IT support providers for applications and software development and automation. Business managers seek to improve productivity, sales and growth using customized software. Common Outsourced IT Services include:
Software Development

Salesforce Development

Android and iOS App Development
Website Design and Web Development
Digital Transformation
Managed IT Services

Outsourcing IT saves expenses, staff resources and valuable cashflow by using the expertise of Outsourced IT support providers to meet the objectives and goals of the organization using IT and integration of new technology. A Managed Services Provider (MSP) are business IT partners and IT departments and help businesses overcome challenges using technology. Some of the common business objectives are:

Delivering services to staff and clients efficiently,

Collaboration and Workplace flexibility,


Productivity

and

Modernize business operations
"Outsourcing IT services to Managed IT support provider saves staff resources, capital and expenditures allowing businesses to focus on their themselves"
How Outsourcing IT saves time and capital for Staff & Businesses

Managed providers are experts in IT services and projects management. Outsourcing equates to hiring an organisation instead of hiring your own staff. Hiring IT support provider means not hiring in-house staff and doing everything by yourself.

IT Support firms save necessary capital and expenditure on IT related projects and provide valuable insights to organizations and build strong long-term relationships and partnerships allowing them to focus on what they do best without the need to hire personnel.

The incentive for an outsourcing company is to provide the best solutions and outcomes for its clients, long term growth and success by keeping IT operations secure and fully functional.
Small to medium organisations and firms with 4-50 employees can achieve the most out of IT support firms rather than in-house IT department because of the resources, capital and investment required. This makes Outsourcing IT a much more attractive option for small and medium business.
What type of IT Solutions can be Outsourced
Outsourced IT Services are classified into two major categories.
Outsourced software for firms
Software is crucial for automation, analytics and repetitive tasks. Commonly used business software solutions include CRM (customer management tool), Cloud-based accounting, Cloud-based payroll, CMS (web design and website management), Salesforce and Mobile app development for increasing business productivity and success.
Advantages of outsourcing software consulting for firms include custom software development, regular software updates and patches. IT support firms also provide IT support for plugin development to benefit employees and business processes.
Outsourced IT infrastructure for firms
Maintaining company systems is an ongoing concern. Updating systems and installing new hardware are tasks best outsourced to a responsible IT services provider.
As the business grows so does the footprint of all the devices including systems, laptops, tablets, printers and mobile devices. Outsourcing reduces IT overhead and staff can access company services simply by signing in.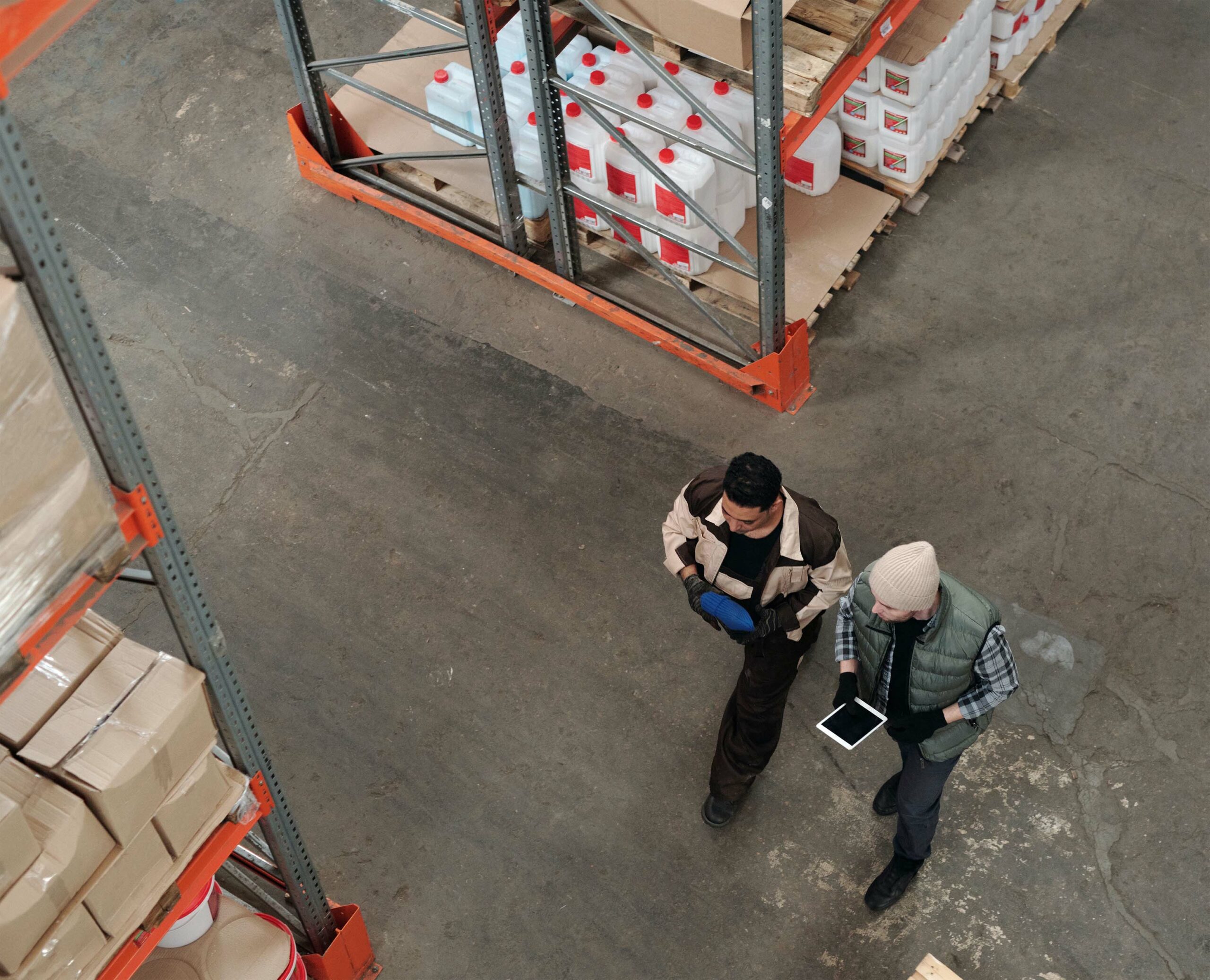 Which IT Services can be Outsourced
Modern-day business operations and essential IT services are best outsourced to IT providers or managed IT services firms. Outsourcing allows organisations to achieve their goals and objectives and position themselves for success. These services are essential to organisations because they increase productivity, security and empower staff.
Organisations of all sizes transform constantly to
Stay up to date with technology,
Survive competition,
Improve their level of service to clients and
Meet target goals and objectives.
This requires integration of new IT technology and practices within the business.
Cyber Security is an essential IT service because it can lead to serious consequences or business failure in the worst-case scenario. According to inc.com, 60% of businesses that experience an attack fail within the first 6-months of the cyber-attack.
A hack or cyber-attack is a threat to business success. According to Security Brief AU, 80% of Australian companies lack critical cyber security investment. Businesses, organisations, firms and NFPs can enhance their security and safeguard their organisation with
a) investing in cybersecurity,
b) guidance of IT providers / MSPs,
c) ongoing preventative monitoring measures and
d) raising awareness among staff to report incidents
Organisations that experience cybersecurity incidents may also experience reputational loss from media coverage. 
Businesses depend on Cloud technology and software for automation, increasing productivity. WordPress Web development (Digital Marketing), Salesforce CRM, ERPs are the examples of business software applications that require custom software development. Firms require in house and outsourced custom software for business process automation, marketing automation, increasing growth and have an edge over other competition.
Business downtime is unacceptable for any modern enterprise. Business Continuity is an essential IT Service that considers the risk of downtime from multiple sources like systems failure, loss of network connectivity, cyber-attacks and complete loss of sensitive data.
The service aims to increase functionality and availability, improve resiliency and lower downtime possible in the worst-case scenario of failure and achieve success. The service aims to improve the organisation's resiliency in the case of systems failure.
Network maintenance
Connectivity is essential for employee collaboration, business workflow, delivering services to clients and user experience. Since the pandemic began, the mobile workforce and Work From Home (WFH) requirements increased business reliance on networking and fast connectivity. The WFH trend and employee flexibility is expected to continue and become an essential component of an organisation's success.
A slower network leads to lower productivity and staff frustration. Without a robust network business services are impacted. Continual network maintenance is required as part of modern-day services like cloud computing, eCommerce, VPNs, remote backups and disaster recovery plans. 
Ongoing IT Support for organisations is vital for employee troubleshooting and problem-solving. Active Directory logins, Outlook email connectivity, printer breakdown are examples of ongoing IT support and use cases of Managed IT providers.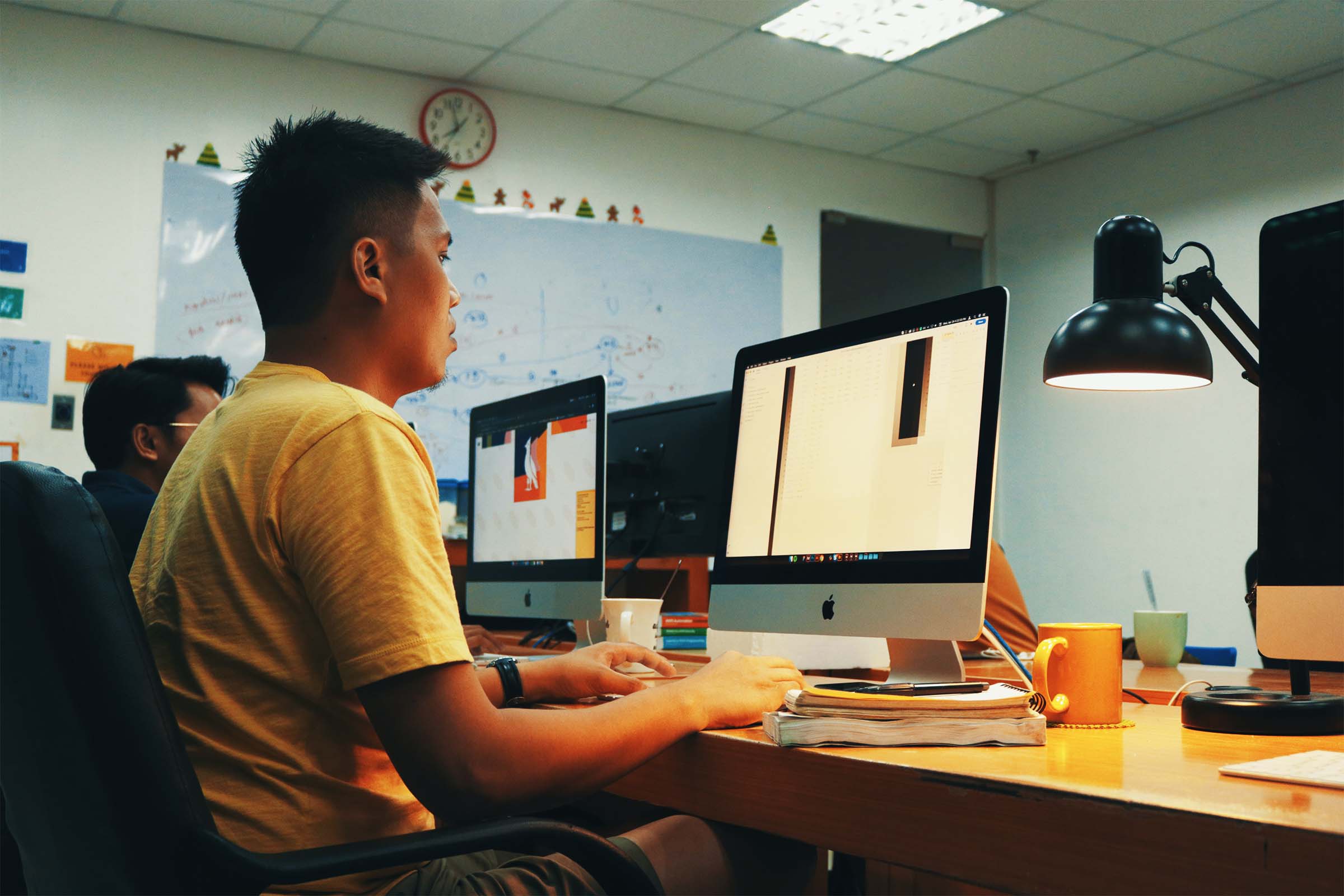 Advantages of Outsourced IT Solutions
The advantages of outsourcing IT solutions for organisations, firms, NFPs are as follows.
FOCUS ON WHAT YOU DO BEST
Outsourcing IT to a Managed provider allows management to focus on what they do best. Managers can concentrate on their team as well as their strengths. Staff resources are not wasted in tasks that generate no direct income or benefit for the firm. Outsourcing allows staff to focus on their core leading to higher productivity.
Cost-effective
Instead of hiring staff, paying wages (Superannuation Guarantee) and managing staff, organisations purchase the finished product or IT service. Outsourcing is more cost-effective as there is no staff training 
or hiring involved and the level of service (if not better) is available instantaneously.
Complex services require a strong skill-set which can be expensive to source. For smaller organisations (SMEs), it is not viable to maintain their own IT department. Instead, IT support firms and managed IT providers are the virtual IT department that employees can speak to, like 
in-house IT department.
Fixed budget
Outsourcing IT allows managers and financial controllers to manage their operating costs and IT expense. The IT support firm can formulate the IT strategy for the organisation and estimate their estimated monthly 
expenditure.
Budgeting and projection enable the organisation to control their IT expenses on a monthly basis and in the near future (12 months). At the same time, fewer funds are swallowed in unforeseen circumstances because of the oversight of a Managed IT Provider.
Risk Management
The Australian Government's cyber agency has identified that cyber-attacks on local organisations have been increasing year on year. Cybersecurity is a serious risk to business success because of the consequences.
Managed providers help reduce the risk with constant monitoring and providing useful guidelines for staff so that these incidents can be reported and investigated. Firms that are attacked experience downtime, loss in productivity as well as reputational loss.
Compliance
Organisations in the finance and healthcare sector are required to follow government regulations as part of their IT operations. This is due to 
a) they are usually a prime target and
b) they store a large amount of sensitive data which makes them a target for ransomware and malware attacks. Outsourced IT firms help displace IT compliance overhead.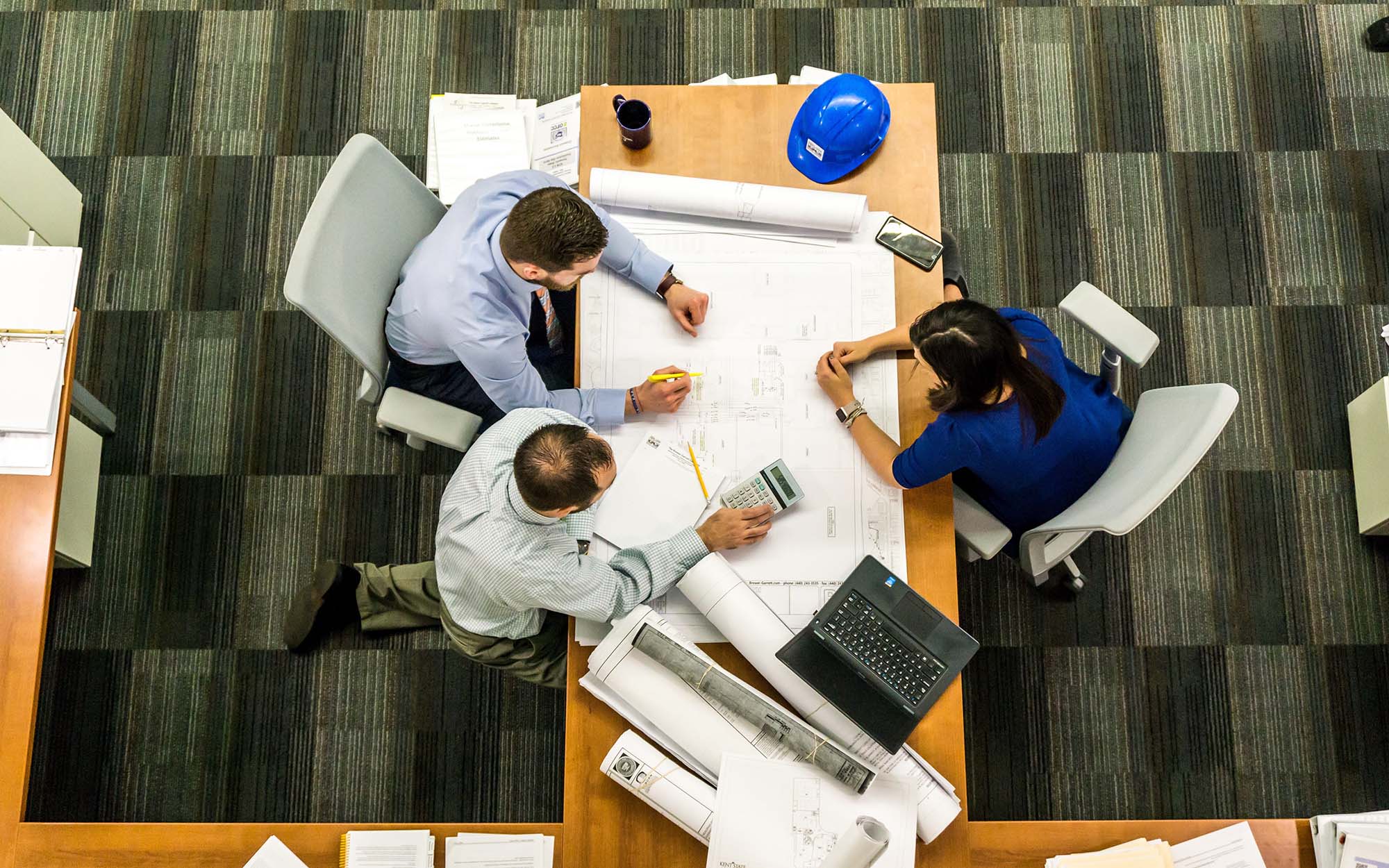 Disadvantages of Outsourced IT Services
Outsourcing IT is the solution designed to enhance the capability of the organisation. However, this doesn't apply to all cases.
Response Times

 Managed IT firms try their best to fix issues within the accepted time frame (usually 24-48 business hours). Complicated issues can take IT technicians longer to restore services which can result in downtime and staff frustration. A solution to this problem is formulating an appropriate business continuity plan.

Staff Risk

 Whilst the IT support provider does its best to protect against external attacks, hacks and viruses, opportunities for exploitation still exist. Security risks arise when staff access work files and documents from an infected machine or mobile phone or use an unsecured WiFi connection leading to viruses and malware downloaded into company systems. Staff education and awareness are important factors in managing the risk.

Limited Serviceability

 Not all managed IT service providers have the same IT portfolio. There is a chance that the MSP does not provide the IT expertise in the field that a firm is concentrating in. In this case, they might not be a perfect fit for the organisation.

IT Specialisation

Based on their areas of IT expertise, managed providers concentrate on the best firms and organisations for IT partnerships. Not all MSPs operate in the same market and cater to similar clients. Some IT Support firms have the expertise and specialisation and provide customised support best suited for a category of clients.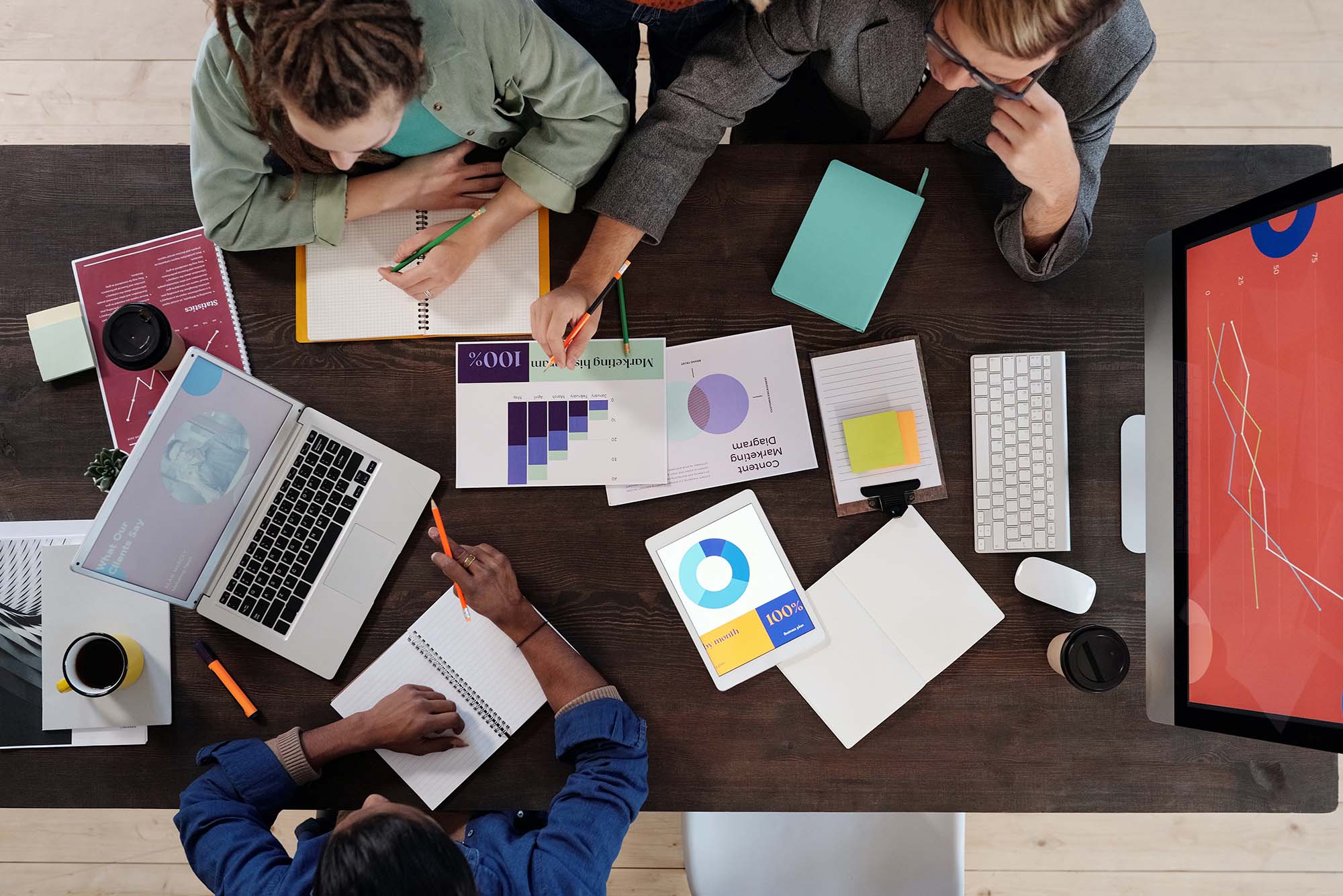 How does Outsourcing IT Services contribute to organisation's success
The fast-paced, ever-changing world of technology and automation, AI, machine learning, digital marketing requires firms to integrate and apply complex technologies.
Focus on what you do best 

 Business managers in an organisation can divert more IT resources to focus on parts of the business that generate value and growth. A managed IT provider can provide partial IT solutions in areas of less significance, allowing firms to increase revenue by building value.

IT Partner

 IT service provider contributes to an organisation's success and future by forming dependable IT partnerships. By sharing the workload, providing strategic IT consultation and future guidance they help firms achieve success. Outsourcing is excellent for smaller to medium-sized firms with fewer resources for an in-house IT department.

Integrate New Technology / Digital Transformation 

With time organisations have a change in business requirements and goals. They might require IT expertise in a new technological direction. It can be hard or expensive to find talent straight away. The best option is to employ an IT provider for IT expertise, IT strategy and IT management.

24-hour virtual IT department

MSPs provide after hours and around the clock IT support, a requirement for some businesses that operate around the clock eCommerce stores and for cybersecurity monitoring. Crucial business services and business continuity dictates that IT support teams plan an ever-increasing role in business growth and success. IT Support AU admin
@itsupportau2
IT Support AU Managed IT Services provide Outsourced IT support to organisations in Melbourne and Australia. We provide outsourced software development, web development, cloud and IT consultation. We are your business IT partner, virtual IT department, cyber security advisor and digital marketing agency. Learn how we can grow, improve your organisation using Technology. Start today with a free consultation 1300 0123 01.