Facebook, Instagram Social Media strategy for Digital Marketing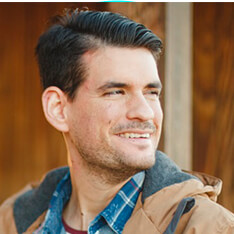 Facebook and Instagram together account for two-thirds of Social Media audiences. Social media ads make up big part of business media spend and digital marketing strategy. In  2021, Apple rolled out iOS 14 update for Facebook with the aim to increase user privacy. This shifted the digital marketing strategies for many agencies.
IOS 14 & Social Media

Starting with iOS 14 Apple announced changes that affect how iPhone users receive and process conversion events from social media tools including Facebook pixel. Digital Marketing agencies that advertise with mobile apps, and target and report on web conversion events from any of iOS business tools will be affected by the changes.
Marketing agencies use social media for ad campaigns, business image management and acquiring new cold traffic audiences. The iOS 14 update was released with the focus on user privacy and impacted the marketing agencies that rely on Facebook & Instagram ads and reporting.
Since the changes that have taken place after iOS 14, there are certain audiences that are no longer going to perform the way they used to. Many of these are going to be interest-based audiences and behavioral audiences.  Agencies or business have to get creative in the way they think about ad campaigns and finding new audiences.
The new iOS affects targeting interest based audiences, impressions (CPM) for Apple users.
iOS 14 update is focused on user privacy and campaigns targeting cold interest based audiences
Facebook, Instagram Social Media marketing in 2021
Based on the changes in 2021 it is fair to assume social media marketing in 2022 is about finding new and improved ways to target audiences with your Facebook ads, Instagram ads and other social media ad platforms.
Here are the considerations to think about when creating these new traffic audiences and the specific tactical steps on how to implement it in your strategy.
iOS users now have the choice to opt out of Facebook and Instagram social media conversion tracking. Marketers now have to come up with creative ways of targeting the right audiences.
Social Media targeting and marketing funnels will be adjusted to allow for changes. Future Facebook and Instagram social media campaigns will have to reconsider some of the questions.
How you can be more intentional about your testing,
how to structure testing campaigns to make sure that we can still get the most bang for our buck, we can find those winning audiences and we can continue to use these ads to grow your businesses. IT Support AU admin
@itsupportau2
IT Support AU Managed IT Services provides IT services to Australian businesses in Melbourne and Australia. We are your business IT partner, virtual IT department, cyber security advisor and social media marketing agency. Managed services enable businesses to reduce disruptions, improve productivity and growth. We help you focus on what you do best and improve your organization using technology. Start today with a free consultation 1300 0123 01.