Facebook, Instagram Social Media strategy for Digital Marketing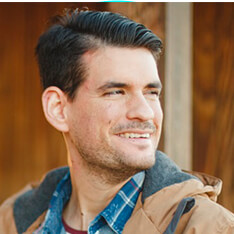 Facebook and Instagram together account for two-thirds of Social Media audiences. Social media ads make up big part of business media spend and digital marketing strategy. In  2021, Apple rolled out iOS 14 update for Facebook with the aim to increase user privacy. This shifted the digital marketing strategies for many agencies.
IOS 14

Starting with iOS 14 Apple announced changes that affect how iPhone users receive and process conversion events from social media tools including Facebook pixel. Digital Marketing agencies that advertise with mobile apps, and target and report on web conversion events from any of iOS business tools will be affected by the changes.
Marketing agencies use social media for ad campaigns, business image management and acquiring new cold traffic audiences. The iOS 14 update was released with the focus on user privacy and impacted the marketing agencies that rely on Facebook & Instagram ads and reporting.
Since the changes that have taken place after iOS 14, there are certain audiences that are no longer going to perform the way they used to. Many of these are going to be interest-based audiences and behavioral audiences.  Agencies or business have to get creative in the way they think about ad campaigns and finding new audiences.
The new iOS affects targeting interest based audiences, impressions (CPM) for Apple users.
iOS 14 update is focused on user privacy and campaigns targeting cold interest based audiences
Facebook, Instagram Social Media marketing in 2021
Based on the changes in 2021 it is fair to assume social media marketing in 2022 is about finding new and improved ways to target audiences with your Facebook ads, Instagram ads and other social media ad platforms.
Here are the considerations to think about when creating these new traffic audiences and the specific tactical steps on how to implement it in your strategy.
iOS users now have the choice to opt out of Facebook and Instagram social media conversion tracking. Marketers now have to come up with creative ways of targeting the right audiences.
Social Media targeting and marketing funnels will be adjusted to allow for changes. Future Facebook and Instagram social media campaigns will have to reconsider some of the questions.
How you can be more intentional about your testing,
how to structure testing campaigns to make sure that we can still get the most bang for our buck, we can find those winning audiences and we can continue to use these ads to grow your businesses.
Understanding your Social Media Audiences
Billions of people use Facebook and Instagram social media every day to connect with other users or businesses.
They are liking and commenting on things they like and that activity is still being tracked by Facebook. User interaction is user activity which is things they're posting about, things on their profile, pages that they like, things that they're commenting.
For agencies or digital marketers with clients. The first thing to think about is
What industry is your business in?
What are the different types of product and service?
Who is the typical audience?
Do your clients have a long term need for your products or services, or is there an immediate need that they need filled?
 This will help you generate solid demographic data on gender, on age, on location. The next thing you want to consider is, what are the interests that my audience may have that can tracked on social media?
Social media activity can be attributed to the person to compile what their interests are, what their demographics are and the types of products and services they may be interested in.
For example, if I sell beauty products and makeup, there are a lot of social media pages on Facebook and Instagram with thousands of followers. That gives Facebook and Instagram data on what audiences are interested in.
Targeting the right audiences of social media starts with content and posts they are engaging in. This also helps us to know how effective is our content marketing strategy, they way people are really engaging with posts or pages, in other words our content.
Social Media Marketing Campaigns
The key to digital marketing strategy is really the solid firsthand data of your specific industry. If you are in one of the alternative industries then Facebook business manager provides excellent insights.
To start with our research the first thing you should look at when you log into Facebook Business Manager is to navigate to the Audiences tab. From there we can create a broader single interest-based audiences.
Create Audiences by selecting some of the common interests that purchasers of your product and service are going to have.
Location
The next option is, what location are you actually looking for? Select people based on the location you are targeting. To stay with our marketing campaign focus of broad-based targeting, think about what is the largest potential audience size. Instead of 10-kilometer radius around your location, expand it to 25 miles.
This is excellent for larger pool of customers. If you sell nationwide, you can target all of Australia.
With our digital marketing strategy focused on broad interest-based audience, we now have more people in these audiences and bigger opportunity to find winning audiences for your ad campaigns.
If your business is for example a belt company and the company sells products like college sports team patterned belts. Some of the other products would be more suited to people that are not into college sports.
Based on the Facebook primary audience, we see heavier concentration of women between the age group of 30 to 60. Based on the Facebook ad manager data, we can select age 28 to 40 and for gender we can target women.
On the other hand, if you are creating a digital marketing campaign strategy with detailed targeting, this is where you would select a lot of different options based on their interests. For some marketing campaigns, selecting hundreds of different interests and putting them in a single audience may work better. But that's not the goal for our social media marketing campaign.
The Winning Audience
When it comes to Social Media marketing strategy we really want to focus on data. A successful campaign depends on answering the right questions
If any given audience is winning, why it's winning?
Is it because of the right interests?
Is it because of the age range?
Is it because of the gender?
Custom Audience
For marketers that have a social media following of loyal users, will have customer data in form of emails, social media profiles and purchase history. Customers who have purchased from you before are likely to be interested in your products.
Facebook and Instagram allow marketers to create their own custom audiences using emails, first and last names. User data can be uploaded to Facebook in a list and the more data you have on file, the higher the likelihood the algorithm is going to match the data to social media profiles. The different characteristics of profiles makes it easier to identify them on social media.
Facebook can also use the data to map it to other social media profiles that have the same characteristics and interests. This increases our overall targeting audience.
Facebook Pixel
If you are starting out and do not have social media following, using your website traffic can help you create target audience and generate qualified leads. Install Facebook Pixel on your business website to target website visitors. While setting up the pixel select website as the source. Some of the data you can select for targeting users on Facebook and Instagram social media platform is time spent by visitors with a specific period of time, for example 60, 120 or 180 days. These visitors will become are target audience on Facebook and Instagram. Best part is you can create use the data to create lookalike audience based on their characteristics, age and demographics.
Remarketing
The digital marketing strategy is not complete without remarketing.
Then you're gonna have four variations of your cold, broad interest-based or demographic-based targeting. IT Support AU admin
@itsupportau2
IT Support AU Managed IT Services provides IT services to Australian businesses in Melbourne and Australia. We are your business IT partner, virtual IT department and cyber security advisor. Managed services enable businesses to reduce disruptions, improve productivity and growth. We help you focus on what you do best and improve your organization using technology. Start today with a free consultation 1300 0123 01.