How to generate ROI with Google Ads and Digital Marketing campaigns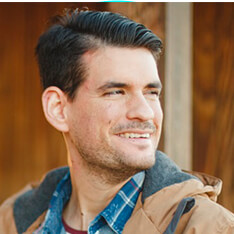 Google is the biggest search engine and excellent digital marketing platform. Google ads in 2022 covers more than online search. YouTube is the second biggest search engine, Google shopping is targeted to buyers who are searching to buy and you can also target Google partner sites that allow Google Banner Ads.
Google Ads model is PPC (Pay Per Click) marketing, meaning you only pay for the clicks and not for advertising. When the ads show up on the search engine or Google local, you are only charged once someone clicks on the ads.
What is SEM (Search Engine Marketing)

Google Search network consists of Google Search, YouTube videos and other partner sites. Digital Marketing on Google Search network is known as Search Engine Marketing (SEM). Depending on your digital marketing strategy there are multiple ways to advertise with Google for businesses or NFP (Not For profit) organisations.
Google Search ads
YouTube Ads
Partner network
Google Shopping
"A Managed IT Services provider enables organizations, firms, NFPs and corporates to lower business IT expenses and increase productivity."
Google Search (PPC)
Google can be profitable marketing strategy for businesses when done right.  Google search ads are the ads results at the top of the page when a user searches for a key phrase. They are prefixed with the word "Ad". Search ads also include Google local search which show in a local area.
You should entice more of the right kind of clicks from people who are actually willing and able to spend money with you and weed out the bad clicks that are dead ends that you still have to pay for.
Write your ad titles and descriptions with intent to entice the right people. Marketing words like award winning, high quality and "since 1996" are overused and people just gloss over them.
Instead making slight changes to your ads can generate the right kind of reaction. Think about what they might be thinking and you want to address an objection or two in their head.
In other words, what are the three biggest hesitations people have about working with or buying from you or anyone else in your industry for that matter?
Start with the biggest one or two hesitations to buy and address them using the Google adspace you in the headline. This is the biggest part of the Google ad and will catch the most attention.
Next is the description for your ad. Once you have caught their attention, its time to take it up a step and build it further.
Think about your best customers and who isn't a good fit. If your company and you may not be the cheapest option out there but as long as you offer a better experience or better level of service something that justifies that higher price tag.
You want to call attention to that. Be specific about your clients are getting that's above and beyond.
Call attention to your pricing in your Google Ad because this is going to make you a appealing option to your potential customers who want the higher level of experience and will have no problem paying for it.
Using pricing in your Google Ads also stops more budget conscious clients who may be window shopping, from clicking through. All meaning you are getting higher qualified leads and audiences and don't have to pay.
Google ads is more successful and profitable digital marketing strategy when you market to those who are likely to convert.
Search Key Phrases (SEO)
Matching keywords and key phrases
For Google Ads marketing campaigns create an ad set for group of ads. Create separate ads for different products, services, keyword phrases and match each ad to that keyword exactly.
If you are a building and renovations company and marketing on Google Ads platform for different terms related to building and kitchen remodeling. Your digital marketing ads might include phrases like "kitchen remodel", "new countertops" and "backsplash installation".
Avoid using one group of ads for key phrases and run separate Google ads for different search terms that are specific to each query. This makes for seamless user experience and finding the right clients who are willing to pay extra for your services.
Google Ads marketing campaigns help you by targeting keywords. If you are not targeting the right keywords in your digital marketing strategy, you marketing strategy will not generate any positive return.
Carefully research the keywords you want to be found for and the number of visitors and traffic you can generate from the keywords. At the same time also research the negative keywords. Negative keywords are the keywords that will only generate visitors who are not interested in buying your products or services. In other words, negative keywords are the key phrases you don't want to be found for because your marketing campaign will generate no return from them.
"Salary" is an example of a negative keyword. For ex. when some is looking for "IT Support Salary Sydney", they are most likely looking for a job or career rather than looking to buy a "Managed IT Support" service. This is why "Salary" and "Free IT Support" are negative keywords. Generating website traffic based on negative keywords is not going to produce paying clients for your business.
Google Ads marketing campaigns allow you to specify "negative keywords" in your ad set. You can also monitor keywords in your Google Ads console or manager. Google Ads will show you the actual keywords your audience are typing when they find your ads and looking to spend money with your business.
Keep a close eye on search terms that generate more qualified traffic and lead to conversions because this can be the difference between a winning and losing digital marketing strategy.
Website Design and Landing Page (Onpage SEO)
User experience is an important part of marketing strategy and the landing page should continue to match the user experience. When a potential client clicks on your Google ads, it should lead them to the landing page that's 100% specific to the services that your business provides.
The landing page should match the type of Google ad sets you are running for ex if you are targeting audiences for the search term "new countertops", create a website geared towards the same ad set. The website should also use the keywords "kitchen countertops" in its page content including webpage title, pictures and description.
Dedicated webpages and website sections that focuses on specific ads and providing the users with all the specific information is the best way to use the Google Ads platform. Information on the website that's provides all the information about your services or products will help the customer make informed decisions.
Designing a landing page on your website should also include answer to common customer objections. List 4 key benefits of your products which will help customers make the decision, provide testimonies and proof of work including pictures or videos.
Call To Action (Ad Conversions)
Landing page needs to make it crystal clear how to take action. If the visitors like what they see they would like to take an action or want more information about the product. Using a big bold call to action button at the top of the sales funnel will take them to a signup page where they can create an account on the website.
Using a "Call-able" html link or call links makes it easier for users to call your business directly from the website. Other forms of call to actions are scheduling an appointment with your business using the Google Calendar app.
Website Conversions
Google Ads help drive traffic to your website or app. Designing a landing page that provides the user experience will increase your chances of clients taking action on your website. When a potential customer lands on the landing page of your website and take any action. These actions are called conversions.
A crucial part your Google Ads campaign is to setup a landing page and convince your customers to take action on your website. If you conversions are not setup properly, your Google Ads ad spend can be a waste of money.
Google Maps Marketing (GMB SEO)
Google Maps marketing is a must for a small business targeting customers based on location. Google Maps is geared for local locations including businesses in the area. A local shop, tradesmen and agencies that are focused in a particular area find Google Maps as the preferred marketing strategy. Clients looking for services and products nearest to their location use Google Maps first before other apps.
Showing up locally in Google Maps at the top in the first three listings is a high attention placement. Interested clients can easily interact with your business by reading reviews, going to your website, opening hours and knowing more about your products and services.
Google Maps is the easiest way to find more information about a business and its services or their network of branches. Marketing is Google Maps is a no brainer for small business who operate locally.
If you are one of the three closest businesses in Google Search your profile will show up automatically. Alternatively, you can pay to show up at the top of local listings with Google Maps.
Google Ads Campaigns
Google Ads platform lets you create multiple campaigns for as many different criteria. You can create campaigns based on demographics, keywords, age, income and other characteristics of your potential customers.
Digital marketing strategy should focus on creating different campaigns and different ad sets in each of the campaigns. With multiple ads, the marketing campaign will have some high performers and low performers which is part of any digital marketing strategy.
A/B Testing
To create the best budget for your marketing campaign, the best option is to do some testing and identify which ads achieve more conversions. Rather than spending your budget equally across all the marketing campaign, it makes sense to spend more on Google Ads that get higher results.
Testing is the way you can identify the performance of your Google marketing campaigns. The best part of any Google Ads campaign is that Google recommends the bids for each keyword in your marketing campaign. Following Google's bidding guidelines helps in creating the right marketing budget for your campaign.
Marketing campaigns with expensive keywords require higher budgets that Google recommends. This way you can set a monthly budget for your Google Ads and you can be sure not to exceed the budget each month. Google Ads also shows you the expected amount of clicks for the marketing budget you have specified.
Based on the cost of keywords or key phrases in your Google Ads campaigns, if you are thinking of spending, say $2,000 each month, Google will show you how many visitors you can expect to come to your site for the budget.
Google Smart Ads
Google Ads smart campaigns come with built in machine learning and artificial intelligence marketing. Google algorithm also has a good understanding of all its users. Based on the search history and digital footprint, Google knows its users search history, the pages they visited and who's currently in the market.
The audience that are actively searching and looking for buy in the near future are known as "In market" audience. Google Ads automation allows you to create an audience based on "Affinity & In Market" and target your ads towards them. These audience are warm leads, in the final stage of consideration before buying.
Retargeting (Google Partner Network)
Retargeting is showing your ads who have already visited your ads in the past 6 months or so. This audience is warmer traffic as they have already interacted with your business in the past and more likely to buy from you as compared to cold audience. It could be due to a number of reasons like they like your products and the level of service that you provide. They might have left a positive review on your site.
Marketing campaigns show spend extra on warm audience as they have experienced your services before and have a high satisfaction rate. This is also the reason they come to your site and looking to buy from you again.
Retargeting is an excellent option to increase the success of your digital marketing strategy. IT Support AU admin
@itsupportau2
IT Support AU Managed IT Services is a Digital Marketing Agency. Our services include Website Design, Search Engine Marketing (SEM), Search Engine Optimization (SEO), eCommerce, Social Media, Facebook, Instagram, Google Ads and Pay Per Click (PPC). We help you focus on what you do best and improve your organization using technology. Start today with a free consultation 1300 0123 01.