Creating Content for Marketing, Audience and Social Media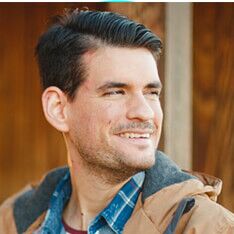 Content marketing helps grow social media and regular website visitors. In 2022 and going forward content marketing is part of every digital marketing strategy. Content is a medium to showcase your services and generate leads, clients and business from social media channels like YouTube, Facebook and Instagram.
Content marketing is related of social media marketing because social media users use these platforms to search content and information. YouTube and Facebook provide information, videos and posts about different topics people are searching for.
What is Content Marketing
Content marketing is defined as creating videos, blogs and media to market your business, its products and services. Content is the medium by which you interact with your users. Creating content or in other words videos (video marketing), blog posts around the niche of your business and interacting with your audience when they search for products is an excellent form of organic marketing for business.
Content marketing takes many different forms.
Video Marketing (YouTube and Facebook)
Blog Posts (Website visitors)
Informational Content (Infographics, eBooks, PDFs and Case Studies)
Social Media (Post Creation, Tweets and Followers)
Content marketing is powerful and can be used generate attention and build trust with your audience. Creating content on a regular basis will continue to build trust and eventually lead to sales. Content creation is a non-invasive way of marketing to your audience and build an authority with your content.
Digital Marketing Strategy for Content Creation
Content Marketing and Digital Marketing Strategy
Content creation is an excellent platform to build audience, also requires a marketing strategy to market the content. Without a digital marketing strategy, you will not be able to market the content. Digital marketing strategy will help you generate sales, leads, followers and Return on Investment for your content.
Content allows you connect with your audience on a personal level. Content creators are able to motivate their audiences in to taking an action. These actions or conversions can be as simple as entering your email and name eventually leading to sales. Sales funnels are excellent way to filter out audience that can be converted. In order for audience to convert they must take some action on your website. This is known as lead generation.
When an audience or website visitor lands on your landing page and takes an action, they are a cold lead. Lead nurturing and Email Marketing are conversion techniques that turn audience at the top of the funnel to middle of the funnel and eventually leading to sales.
Email marketers send out emails on daily basis to their audience and measure the success of digital marketing campaigns using the open rate and click through rate (CTR). If the user opens the email and visits your website the likelihood of conversion also increases. This can also help you to tailor your content to their personal needs or personalization.
Pros and Cons of Content Marketing

Advantages of Content Marketing
Cost: Content Marketing has greater reach and best of all higher effectiveness because content is used for marketing instead of direct selling and sales pitches. Content can sometimes take years to reach your potential customers instead of ads like Google Ads but the effects last longer. It can be said content marketing has lower cost factor because you don't have to pay to advertise your content and the reach is further compared to PPC.
Social Proof: Content marketing has higher social proof and satisfaction because others have tried your products and services. A large social media following and high engagement rate is excellent Digital Branding and PR for any business.
Reciprocity: Reciprocity is the term used to client behavior whereby if you provide a free trial of your services or something of value to your website visitors for free, they would prefer to buy from you in the future. The idea of reciprocity sales is used to provide free trials, free pdfs and eBooks.
Disadvantages of content marketing
Constant Effort: Ideas that constantly keep your audience engaged can be hard to come by on a regular basis. Content marketing is a long-term marketing strategy and benefits exist in long term growth. This means creating regular content, finding new ways to interact with clients and coming up with ideas which is a big exercise.
Lack of interest: New content creators may find it hard to gain traction or find social media users for their content. New content may require paid marketing (PPC) to promote content and find your ideal audience. Digital marketers will have to boost content with Facebook Ads, Google Ads and YouTube ads or some form of paid marketing.
Uses of Content Marketing
Creating Quality Content
Creating quality content is essential for content marketing and digital marketing strategy. Quality content drives massive attention is well accepted by audience increases interest and followers in social media profiles. Quality content is memorable whereas direct selling is not well accepted.
Super Bowl marketing is an example of using quality sports and memorable content and charging advertisers to reach the audience base. Super Bowl content is valuable for businesses to capitalize on the attention, demands a higher price tag.
Audience Interaction
Social media allows you to interact with your audience personally. Digital marketers can create personalized content suited to different audiences. Paid marketing works by targeting audience based on their demographics, interests or income group. Content can be changed or cured for different audiences on the basis of what they like.
Creating content that's liked and well received increases the user interaction. Social media users will like and comment on post of videos of their liking and this can generate even more attention with shares. Social media users will talk about your product and advertise with their friends online or in person.
The higher interaction rate leads to higher leads, conversions and sales. Social media users will start trusting your content and associate the business as a source of authority or an expertise. Connecting with social media users in comments personally provider value to the users.
Influencer Marketing
Influencers use content to influence people to buy products and services. Influencers create regular social media posts and videos which helps them build audience that are interested in following their content and buying from them. Creating relevant content around your topic of expertise helps you build authority in your area of niche. Relevant content is ranked higher by search engines (SEO).
Social media like YouTube, Facebook or Instagram is the opportunity to create and distribute content about your business. Influencers use content to persuade their audience in to making buying decisions, a better approach than sales pitches.
Content Marketing and Storytelling
Quality matters, much more than quantity. The best content marketing tells a motivational story. An inspirational personal story about your brand, business and its products and services makes for good content.
Entrepreneurs can create content about their journey towards success and gaining clients. Creating motivational videos as well as the problems you faced and overcoming them is content marketing. Digital marketers and content creators publish books about their success story and how they overcame their obstacles.
Content can also be used to solve customers problems. Customers are usually searching for answers on search engines to solve their problems. Creating content around your product which solved customers problems and help them advance their life is excellent digital marketing strategy.
Create content based on your potential customers that will land on your website. Think about the perfect client for your business, then create content that relates to them. Content for their problems that relates to them is good content marketing strategy.
Relating with your audience and understanding their problems helps marketers and brands connect with them personally and helps getting the message across and drive attention towards the business. Marketing content should motivate people to take action on your website.
Content can be the medium for providing value and the reason why social media users should visit your website and signup for newsletters. Social media users that take action on your website are more likely to become your paying customers and brand advocates. Using testimonies and social proof will enable greater trust in your business.
Emphasizing how your business change enhance and improve their life and your products will uplift their experience will create greater engagement. Content should be used to create value for clients and ensuring people learn about the advantages of your business.
In conclusions, content has many forms and media and should be used to generate value for your clients. Digital Marketing strategy that generates the maximum value for the client also creates maximum success. IT Support AU admin
@itsupportau2
IT Support AU Managed IT Services provides IT services to Australian businesses in Melbourne and Australia. We are your business IT partner, virtual IT department, website design, social media and digital marketing agency and cyber security advisor. Managed services enable businesses to reduce disruptions, improve productivity and growth. We help you focus on what you do best and improve your organization using technology. Start today with a free consultation 1300 0123 01.